Lynda.com posters coming to your department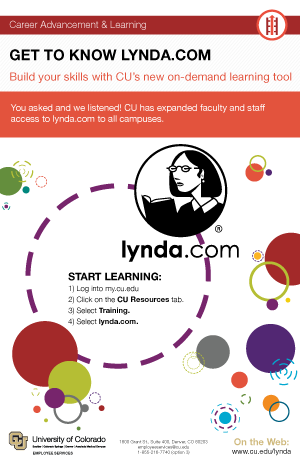 Let's spread the word about CU's newest training resource, Lynda.com!
We've mailed two promotional posters to your department address. When you receive them in the coming days, please display them in a break room or other visible area.
Lynda.com is an online library of nearly 5,000 instructional videos covering the latest software, creative and business skills. Taught by accomplished instructors and industry experts, Lynda lessons are a great way for CU faculty to pick up Microsoft Office, Adobe Creative Suite, HTML and much more.
We're excited to roll out this fantastic resource. For more information, please visit our new Lynda.com webpage