HCM Weekly Update: Transactions status, new queries, Jobs at CU wrap up
User alert: Transaction errors reported
This morning, users reported receiving errors when processing transactions. We will send an alert when this issue is resolved. Thank you for your continued patience.
---
System Updates
Queries help you verify leave balances.
Two queries provide you current and historic My Leave accrual data, respectively. Read more.
Wrap up Jobs at CU postings.
Make sure to close out any remaining postings by June 30—the last day you'll have access to Jobs at CU.
---
News & Events
Give feedback on HCM guides.
Spot an error? Need more details? You'll find a feedback form link on every step-by-step, quick reference and job aid web page on our site. We welcome your suggestions and ideas!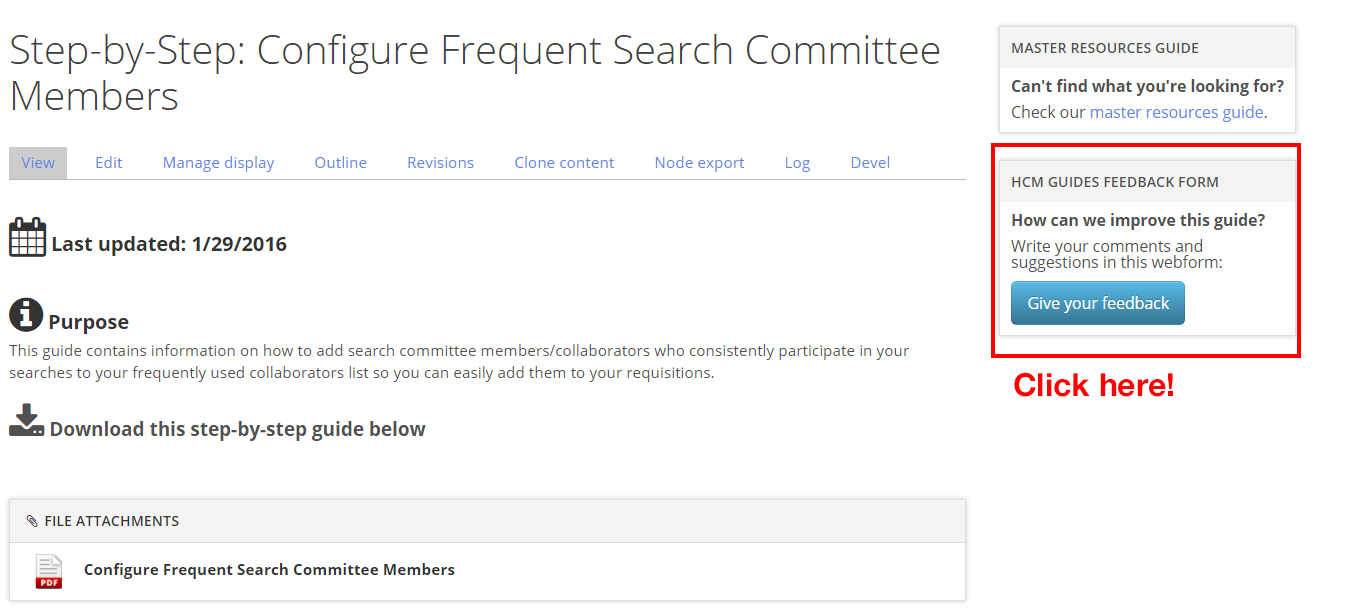 Open Enrollment posters coming to your department
Help us spread the word about this year's OE period, April 25-May 13, and stay tuned for more updates.
---
Never miss an update
Visit the HCM Community blog to read the latest information about system errors, fixes, payroll deadlines and more.