Government shutdown affects SSNs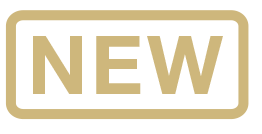 The government shutdown has prevented some international and new employees from receiving Social Security numbers in a timely manner. In light of this, Employee Services has modified its SSN procedures during the shutdown.
International employees
Typically, Employee Services would issue temporary ID numbers (TIDs) to international employees who have applied for their numbers but not received them within 30 days of their employment start date. The procedure can be found at this link: https://www.cusys.edu/pbs/payroll/groups/downloads/SSN-card-delay.pdf. In these situations, the department would require a copy of the Social Security Administration's receipt of application letter as well as an official department letter identifying the employment start date.
While the government remains closed and employees are unable to apply for Social Security numbers, the international tax specialists will issue TIDs without the application letter. The 30-day requirement will remain in place.
Employee Services asks that departments, not employees, contact the international tax specialists via email 5 days prior to the end of the 30-day employment window to provide the department letter, so tax specialists can begin assigning numbers via email.
New employees
If a newly hired employee has a Social Security number but cannot show his or her Social Security card to his or her PPL due to the government shutdown, the PPL can ask to see any alternative document that shows the employee's name and Social Security number, such as a copy of a tax return or other document.
If the new employee doesn't have these documents, the PPL can have the employee submit a signed statement certifying that his or her name and Social Security number is correct as shown on that statement and matches that recorded by the Social Security Administration. PPLs should track these employees and ask for a copy of the Social Security card when it is available, in order to confirm the data was entered correctly.
Tax appointments
International employees will still be required to make their new employee appointments via the online appointment system.
At that time, the international tax specialists will determine and document their U.S. tax status, obtain copies of their immigration documentation and fill out additional paperwork.
Note: Departments should not give their international employees W-4 forms, as the system is designed to default their withholding appropriately until we have the opportunity to advise them on any restrictions that apply in how they fill out that form.