Department users can now upload letters of recommendation in Jobs at CU
Department users can now upload letters of recommendation to Jobs at CU.
Prior to the re-direct to CU Careers, reference-providers received a URL that linked to Jobs at CU. The new email link - which starts with pa305a - now associates with all reference providers for each individual candidate. Clicking on this link will allow you to upload a letter of recommendation when applicants are in the "Request Letters of Recommendation" workflow state.
Each applicant has a unique URL: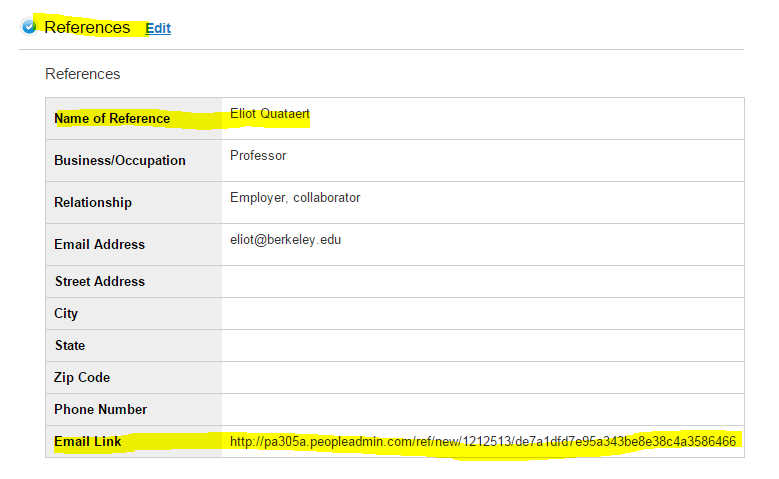 The email template sent to reference providers will include a corresponding URL for each candidate.
Uploading letters of recommendation
If department users received letters of recommendation in the past few days, they should take the following steps to upload the letter:
Locate the applicant within the posting.
Find the correct reference provider
Copy and paste the unique reference-provider URL into a new browser.
Please make sure that the posting doesn't have a cut-off date for collecting letters of recommendation. If it does, please remove the cut-off date and republish or post the job posting to the web (once this is complete, you can close the posting.) When posting is republished, the link will activate.
Remove the cut-off date here: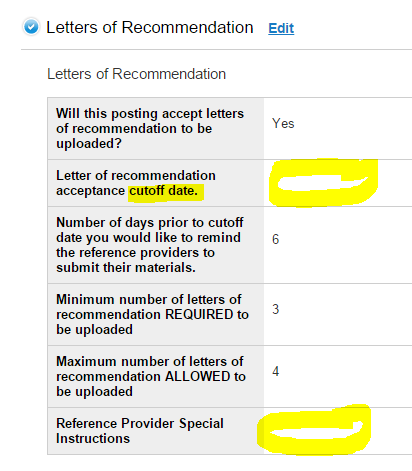 Remember: After posting is modified, you must move the posting to Republished or Repost posting, so the changes to go into effect.
We hope this functionality makes your job bit easier. If you have questions, please email HCM_Community@cu.edu.