Bug identified with CU Careers reporting
We've identified a bug with CU Careers reporting tool, Oracle Business Intelligence.
When exporting reports to Excel 2007+, users receive the following error: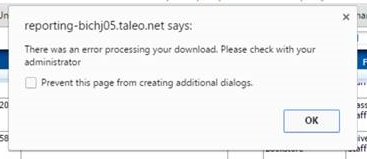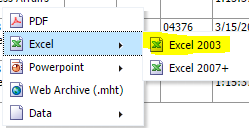 We will provide a resolution date once we receive more information from Oracle.
Last weekend, CU Careers was upgraded to the latest version of the Taleo platform. In addition to improved performance, the rollout fixed a few known issues:
Users may now print and share up to 50 candidate attachments at one time.
Users may now view candidate correspondence in the History tab without receiving errors.
Candidates may sign the disability form when using the Safari web browser.