Annual leave sweeps finalized in July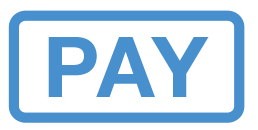 Consider donating unused hours to leave sharing programs
The leave sweep process for state classified and professional exempt employees completes this month, following the July monthly payroll process.
Use the June leave report for a final reconciliation of employee balances. Be sure to enter all June leave activity in Time Collection for the July monthly payroll. Any needed corrections to leave balances in HRMS should be included in the July payroll. This helps ensure an accurate leave sweep process. Reports showing the final sweep results will be forwarded once completed.
During the sweep, vacation hours in excess of the maximum allowed accrual are reduced to the maximum and forfeited, making them no longer available for employee use. Vacation hours over the maximum accrual may be donated to approved leave sharing programs prior to this balance reduction.
For state classified employees only, sick leave balances that exceed the maximums will be converted automatically to vacation leave hours using a 5-to-1 ratio (5 sick hours become 1 vacation hour).
For more information, see the PBS Procedures Guide https://www.cu.edu/pbs/proceduresguide/, Sections 6.7, 6.8, and 6.9.