2020 Form W-4 now available in the employee portal
The new form is now in my.cu.edu. Only current employees who would like to change their W-4 withholdings, those who filed as tax-exempt in 2019 and new hires will need to submit a new form.
Learn more about the 2020 Form W-4 and utilize the IRS Tax Estimator to help determine your 2020 withholdings.
Take a look at the new W-4 format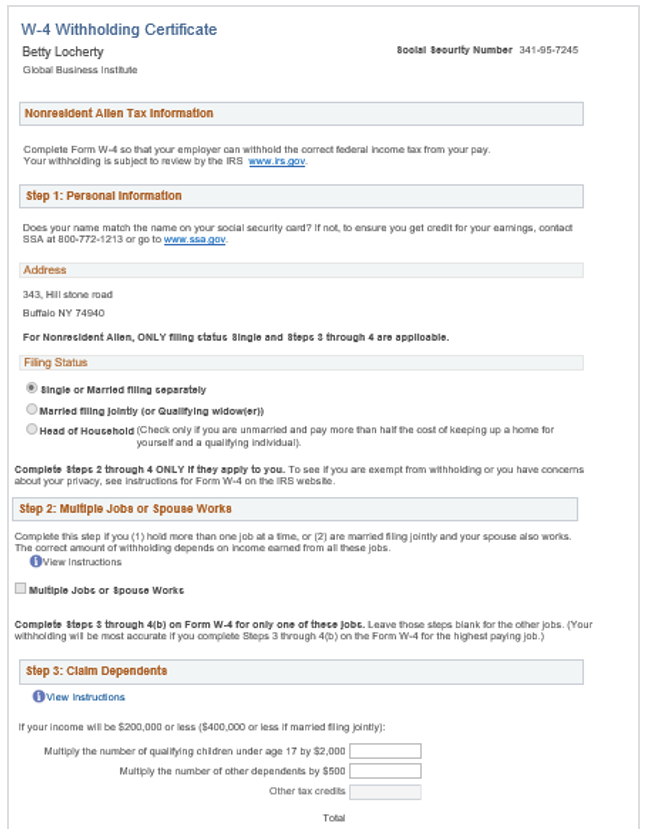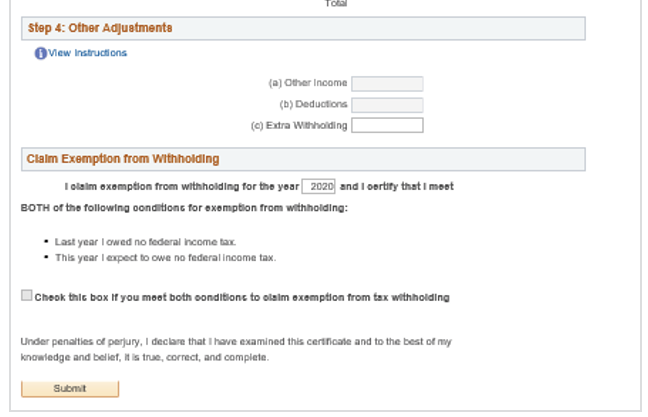 If you or your employees have any questions or need assistance, please contact a tax advisor.