When MECs encounter a problem that they cannot solve, they should follow the support model outlined on the eComm website. A summary of the support model is below for easy reference:
eComm user contacts campus MEC with a description of a problem encountered.
MEC attempts to address the issue.
If MEC cannot solve the problem, MEC submits a ticket to the System eComm team via TaskRay (process outlined below).
System eComm team attempts to address the issue.
If the System team cannot solve the problem, the Executive Director of Electronic Communication submits a ticket to the COE and, if necessary, opens a case with Marketing Cloud.
How to Submit a Ticket in TaskRay
1. Open the App Launcher in Salesforce.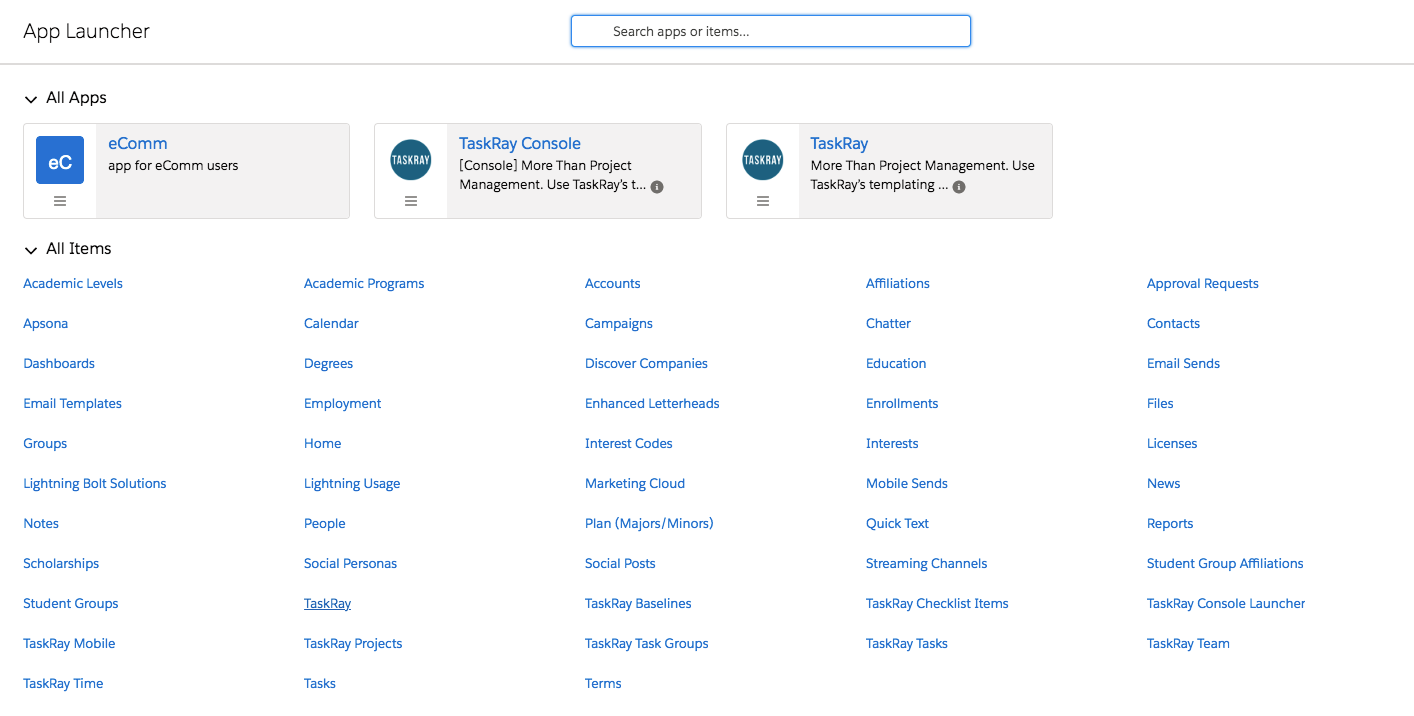 2. Click on TaskRay. TaskRay opens. There are five project areas associated with eComm that are viewable on the left side of the screen: Cvent, Marketing Cloud, Other, Salesforce Data, and Salesforce Functionality.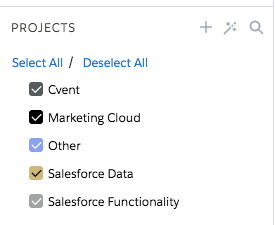 3. To create a new task, type the name of your task in the New Task text area under the "Holding" heading. When done typing the task name, click New Task. A new task window opens.

4. Select a project category by clicking the lookup icon next to Project.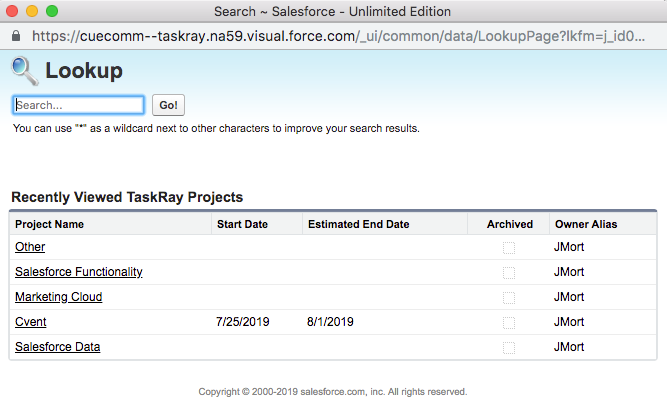 5. Set the priority of the task as high, medium, or low under Priority.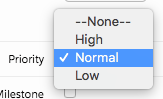 6. Set the date on which you are submitting the task under Start Date.

7. Type a description of the problem you are encountering in the Description text box.

8. Click Save. A summary of your task appears.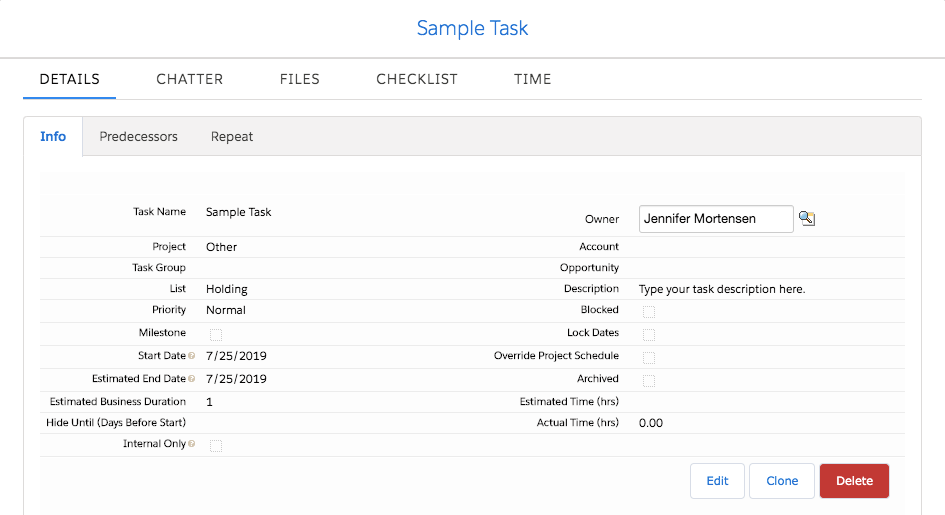 9. Click the Chatter tab. Under Post, @JenniferMortensen to ask for assistance in addressing the issue. Note: if you do not @JenniferMortensen, she will not be notified that you have created a task. When you are finished typing your post, click share.