Update Cvent to Send Guests to Salesforce
The eComm Upgrade has deepened our Cvent integration with Salesforce. In addition to tracking participation information for primary registrants, we can now track their guests as well. To get the big picture of event participation in Salesforce, you'll need to ensure your Cvent form has a specific settings.
Navigate to your event
Hover Website & Registration
Click Registration Settings, found under Registration (2nd column)
Click on the Guests tab
Add new guests to the: Address Book
Check the box for Add new guests to the: Address Book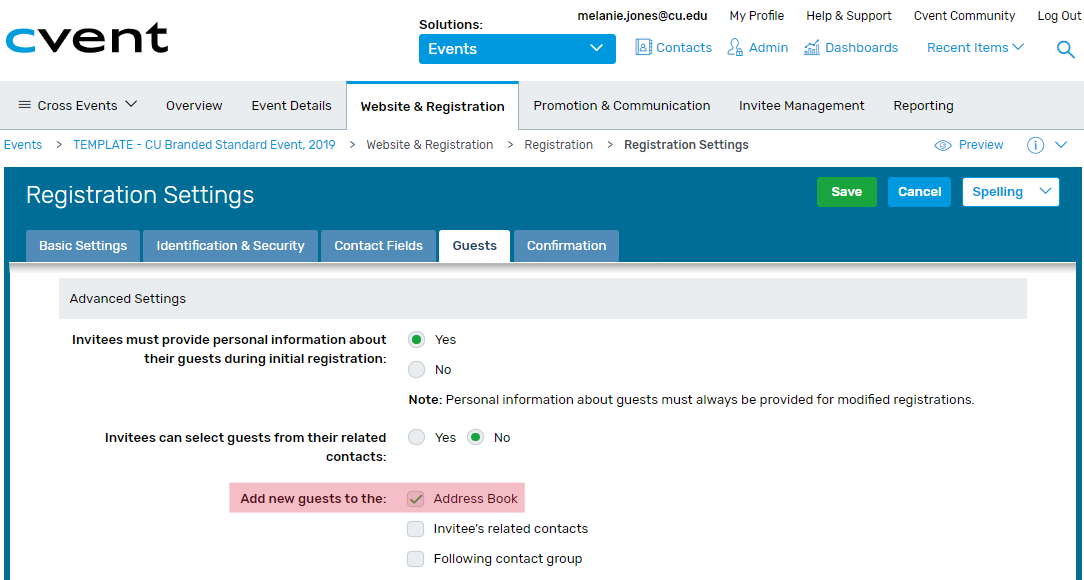 FYI
If this is NOT checked, guests who provide an email address and are already in the Cvent address book will be captured in Salesforce.
Make Guest Email: Required
Under Guest Fields, make Email: Required using the dropdowns in the Display Settings column
If a guest's email address is not provided, that guest and his or her participation information will NOT be sent to Salesforce - and that's okay. It's completely your call if you want to collect guest email addresses or not.Guest information will alwasy be available in Cvent, should you need it.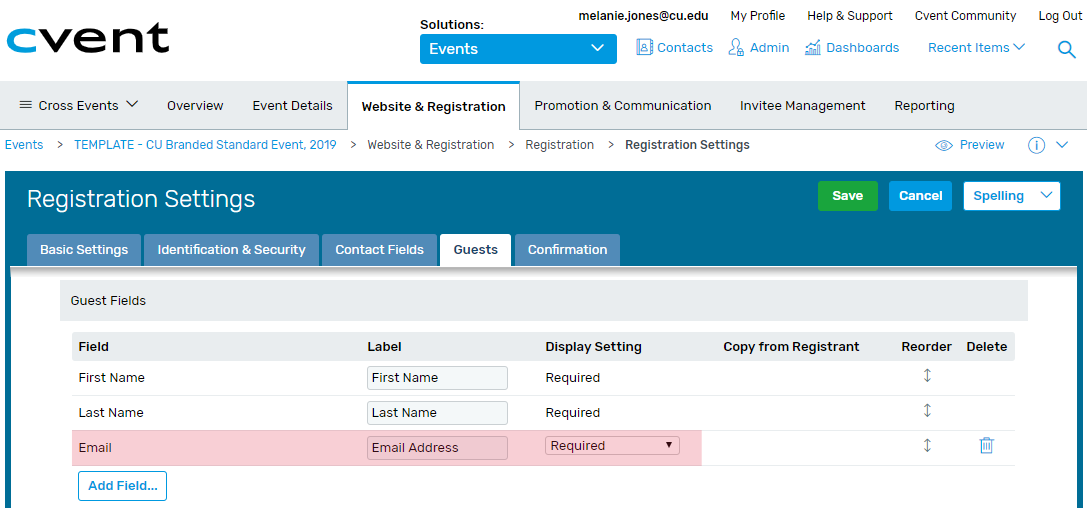 EMAIL: OPTIONAL
Most Cvent forms - like the CU Branded template - do not require an email address for guests to make registration easier for the primary attendee.
Related Content