Body
Department Body
Through our four campuses, the University of Colorado plays a profound role in the lives of individuals, businesses and communities throughout Colorado, across the country and around the world. Nearly half a million alumni have led the way in business, science, the arts, health care and their communities, and they're joined by 15,000 more each year. In Aurora, Boulder, Colorado Springs and Denver, all four of our campuses are all for Colorado.
---


CU BOULDER
CU COLORADO SPRINGS
CU DENVER
CU ANSCHUTZ MEDICAL CAMPUS
---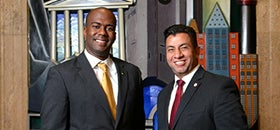 Our Denver City Council influencers
Two CU Denver alumni hold seats on the Denver City Council
---
Scientists identify a new ancient ancestor
Homo naledi raises intriguing questions about our evolutionary past
Accelerating scientific discovery from the laboratory to human therapies
Gates Biomanufacturing Facility helps further propel CU Anschutz, Colorado into world-class medical destination.
CU Colorado Springs joins national cybersecurity consortium
Trusted organizations will work with the U.S. Army Reserve to create a new cadre of experts.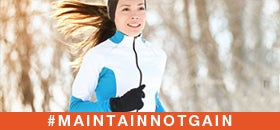 Maintain not gain
Program helps get you through the holidays
---
Buying time for Justin
Medical device adds months and quality to young patient's life
CU Boulder scientists help develop therapeutic brain implant
Wireless device is activated by remote control to deliver drugs.
Caring Science Institute coming to CU Anschutz
Institute's concepts are now embraced by 300 U.S. hospitals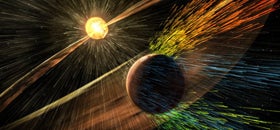 NASA mission reveals speed of solar wind stripping Martian atmosphere
Scientists identify the process that helped turn the Martian climate from warm and wet to cold and arid.
---
Last vestiges of surface water on Mars
University of Colorado Boulder have discovered evidence of an ancient lake 
CU-Boulder awarded $3 million for transformational power plant cooling technology
Grant will help develop efficient, low-cost supplementary cooling for thermoelectric power plants.
Patent for College of Architecture and Planning
CU Denver professor, former grad student awarded a patent for an eco-friendly construction system.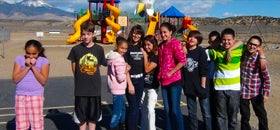 HELM teaches students, teachers healthy habits
Southern Colorado program fosters a 31 percent increase in students' physical activity levels
---
Architecture students secure neighborhood's future by preserving its past
CU Denver teams with Historic Denver to preserve the integrity of mid-century Denver homes
CU School of Medicine students on the right track: the Rural Track
Program partners students with rural doctors for real-world experience
Airing things out in the North Fork Valley
Student citizen scientists and CU-Boulder mechanical engineering researchers team up for clean air.
---
Four campuses. One university.
Individually, any one of our campuses is exceptional. But together, we are CU: an overwhelming force of progress in Colorado and around the world. We are giving students from every walk of life the education, research opportunities and inspiration to change the world.
We are giving businesses the top-tier talent and revolutionary technology they need to get ahead. We are providing essential community programs to citizens across the state. We are making a difference today and creating hope for tomorrow in everything we do. Join us.
<! -- // row inner -->
Left Column (Tabbed)
Department Forms
Forms
There is no ALL FOUR:COLORADO forms.
Department FAQs
FAQs
There is no ALL FOUR:COLORADO FAQs.
Right Column (Tabbed)
Department Events
Events
There is no ALL FOUR:COLORADO events.
Department Blog
Recent Blog Posts
There are no ALL FOUR:COLORADO blog posts.
<! -- // row inner -->