Step 1: Go to the portal
Access your campus portal at my.cu.edu [2]. Select your campus from the drop-down list, then enter your user ID and password. For campus-specific assistance with your user ID and password, click here [3].
Step 2: Find the Benefits Enrollment link in the menu.
Once you have logged in to the portal, click "Payroll and Compensation," then "Benefits Enrollment."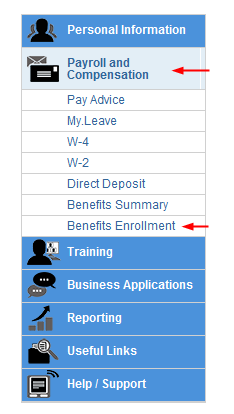 Step 3: Click 'Select' to begin.

Step 4: Choose your plans.
All benefits plans that you are eligible for will be listed. Click "Edit" to enroll or change benefits plans.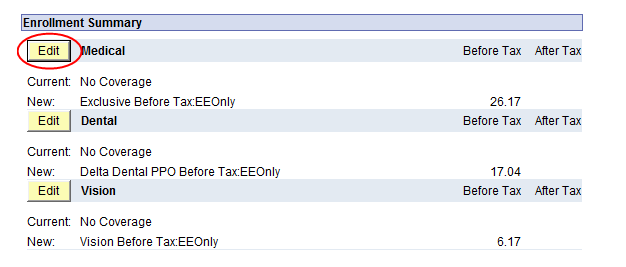 Step 5: Click the 'Submit' button.
After you have made all of your elections, make sure to click "Submit" to complete your enrollment.

Step 6: Review your benefits
Once you submit your enrollment, you may review your selections through the portal's Benefits Summary. It's located directly above the Benefits Enrollment link. To view your new elections, enter the effective date of your benefits enrollment in the date field and press the "Go" button. Remember, the effective date of your Flexible Spending plans is the first of the month following the submission of your enrollment.