Open Enrollment
Your enrollment deadline is 5 p.m. on Monday, May 11. Act now!
Open Enrollment checklist
You can always find information about current plan-year coverage, effective through June 30, 2015, through our Benefits section.
NEWS & UPDATES

Rates are now available!
See a side-by-side comparison of rates for each benefits plan.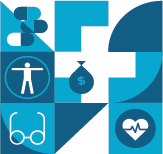 Learn about CU's new HSA.
Find out if a CU health savings account is right for you.

See what's new this benefits plan year.
Get a breakdown of the changes coming to CU's benefits plans.