New Employee Services site launches
A new-and-improved University of Colorado website launched this week, and with it comes user-friendly functionality and features, and a new label to better reflect the important work you do as a payroll and personnel liaison (PPL), department recruiting liaison (DRL) or human resources liaison.
The revamped Employee Services website—www. cu.edu/employee-services—allows you to navigate benefits, payroll and other information based upon your status as a faculty member, university or classified staffer, student employee or other employee type.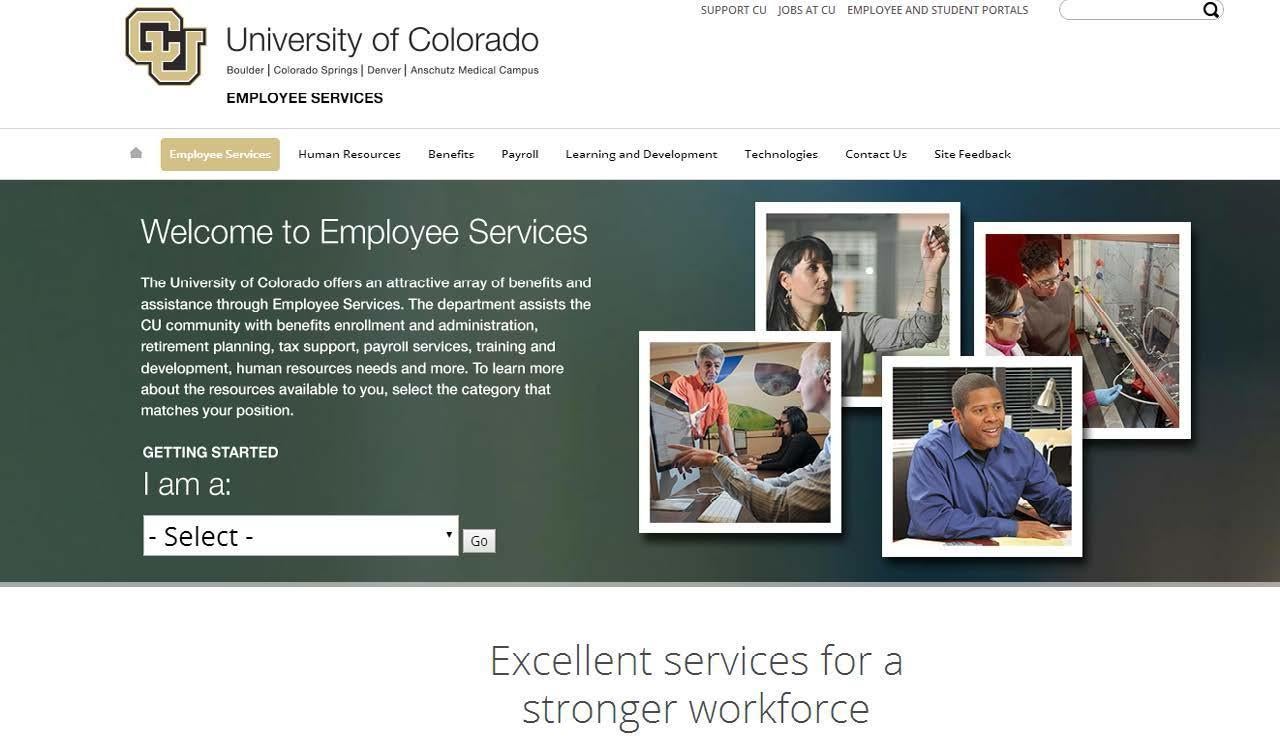 It also houses a library of information and resources for CU's PPL and DRL under the new label for these roles, "business partner."
CU adopted the moniker to describe any employee who—in addition to his/her main job responsibilities— supervises or manages job or finance information, and communicates important job-related updates to his/her team. HR officials from all CU campuses made the change to eliminate confusion caused when each campus used different terms to refer to its liaisons.
Officials hope the change will give employees across the CU system a better idea of the role you play and how you serve them. Providing clear, easy-to-find content is among the goals of the new Employee Services website.
Using the menu at the top of the page, visitors can access information and resources to better understand everything from health, dental and life insurance benefits to factors that affect their pay and leave balances to courses for on-the- job training and development.
---
Top Employee Services new website features
Navigate by your employee type—We've eliminated any unnecessary confusion by allowing you to view only the information relevant to you.
Adjusts to any device— Whether you access the new website from your cell phone, your tablet or your desktop computer, the content on the screen will automatically adapt and shift important information top to bottom, to provide the best user experience.
Unified experience—We've placed all the services and support Employee Services offers you into one website, with a more intuitive structure to make things easy for you to find.
Improved search—The search functionality delivers results that you can filter by the CU System department you seek. If you're looking for another employee, simply select the "Directory" tab above the search results to open a list of employee matching names and contact information.
Site feedback—We want to continue improving upon your Web experience, which is why we'll solicit your feedback about the website.