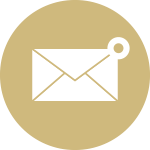 Here are just a few of the many outreach efforts we've undertaken.
HR Upgrade Team
Employees on the HR Upgrade Team are HR directors and HRMS power users who meet each month to help make key decisions about project next steps based on their system expertise.
---
HR Advisory Team
The HR Advisory Team comprises HRMS users on all CU campuses. The group meets monthly to review the latest updates and provide input on how these and other proposed changes will impact their day-to-day work. These documents summarize all campus advisory meetings.
---
Campus Business Partner Meetings
Each quarter, Employee Services staff--including those from the technology team spearheading the HCM Upgrade--visit each campus to present updates on major projects and initiatives that impact business partners.
---
Campus Meeting Documents
Here are some of the additional documents that were reviewed at our campus meetings.
UPCOMING MEETING DATES
HR Upgrade Team
HR Advisory Team
Campus Business Partners
Boulder Campus HCM Upgrade Advisory Team
CONTACTS
HR Upgrade Team
HR Advisory Team