Benefits Electronic Consent
Each year when you enroll in the University of Colorado's health plans, we are legally required to mail you a variety of benefits notices. These notices include:
Now, you can opt in to receive electronic notices via email. We'll deliver notices to your inbox and store them conveniently in the portal where you can access them at any time – saving paper and mailing costs. You will continue to receive medical and dental plan cards and other items via mail.
How to enroll
Step 1: Log into the employee portal.
Step 2: Go to the CU Resources tab. (If you don't see the CU Resources tab, it's your home page.)
Step 3: Access the Electronic Consent by going to the My Info tile and selecting Electronic Consent.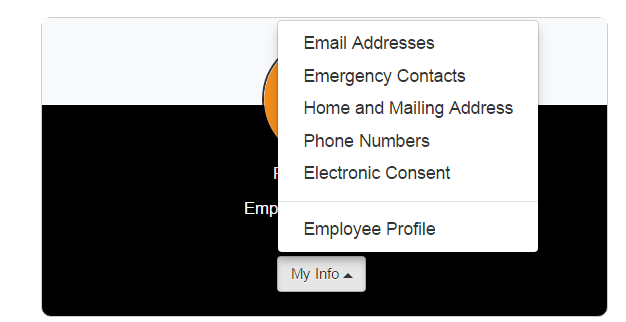 Step 4: Read the consent language. If you would like to receive electronic benefits notices, check the Consent radio button, then push the Submit button.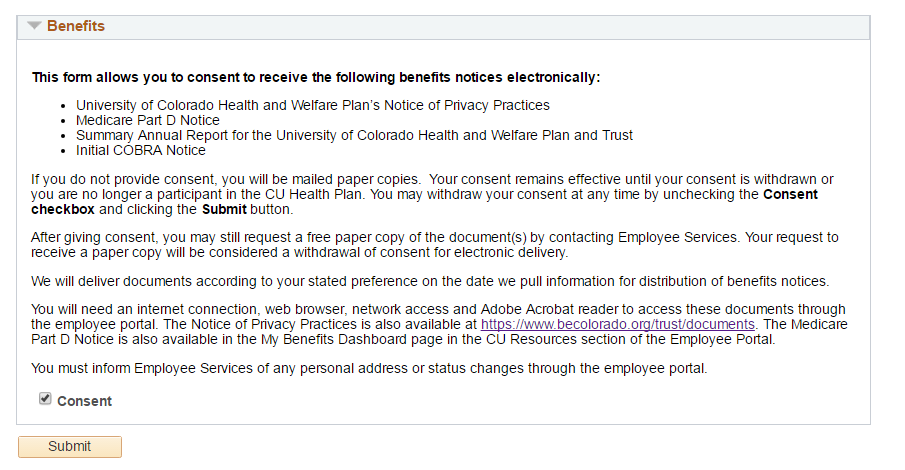 Step 5: Once your changes have saved, the submit button will turn gray.
If you would like to resume receiving paper benefits notices:
Return to the Electronic Consent form
Uncheck the Consent radio button
Press Submit
Once the Submit button turns gray, your changes have saved.