Advance database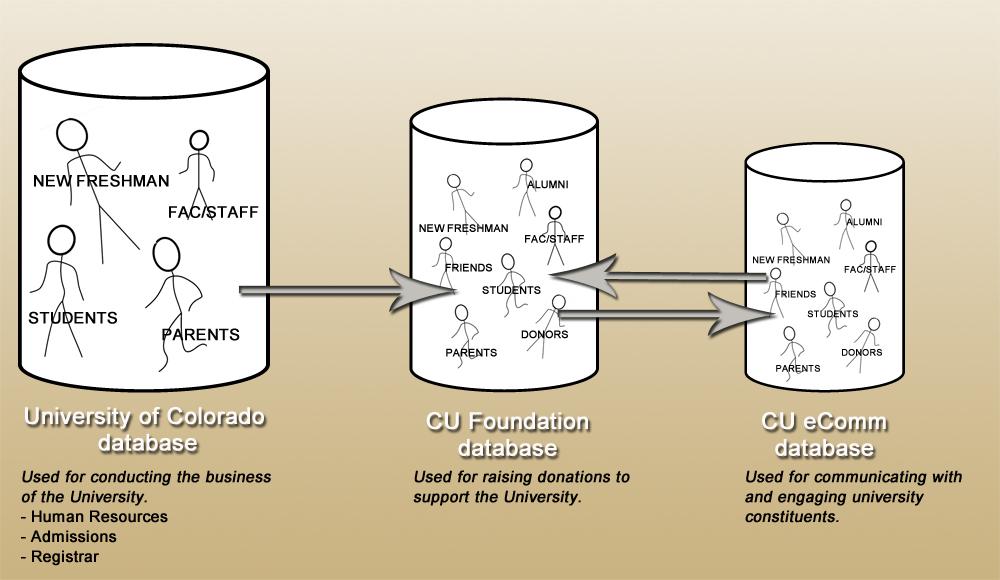 The Advance system integrates with CU's main information systems (HRMS and CU-SIS) based on pre-defined frequencies. Besides receiving information on new grads and parents from CU, data records in the Advance system are updated in several ways – through telephone solicitation, ad-hoc data feeds from departments or other sources, and a data interface between the Advance system and the eComm system.
The diagram to the right explains the data flow process.
The CU Foundation offers reporting and processing help resources.
Reporting Team, advancement.reporting@cu.edu
The CU Advancement reporting department provides:
reports that can be used for importing into the Harris Connect email marketing tool if data is not query-able in the Harris system.
reports for analyzing alumni or donor activity, demographics or contact information.
importing and exporting data feeds to and from Advance and Harris.
Data Processing Team, Advancement.Processing@cu.edu
The CU Advancement Processing department provides:
individual record updates.
individual record researching.