Advocacy Resources
The University of Colorado's advocacy program was created to build a network of educated and engaged people who care about the university and are prepared to promote its educational, research and economic contributions to Colorado and beyond. Through grassroots and leadership advocacy, CU Advocates also will help to raise awareness about legislative and policy issues affecting higher education.
CU Advocates Guide. All you need to know about the CU Advocates program and who you can make a difference and get more engaged with the university.
View our narrated CU Funding in Focus PowerPoint where you will find salient talking points about CU and the state's higher education funding landscape.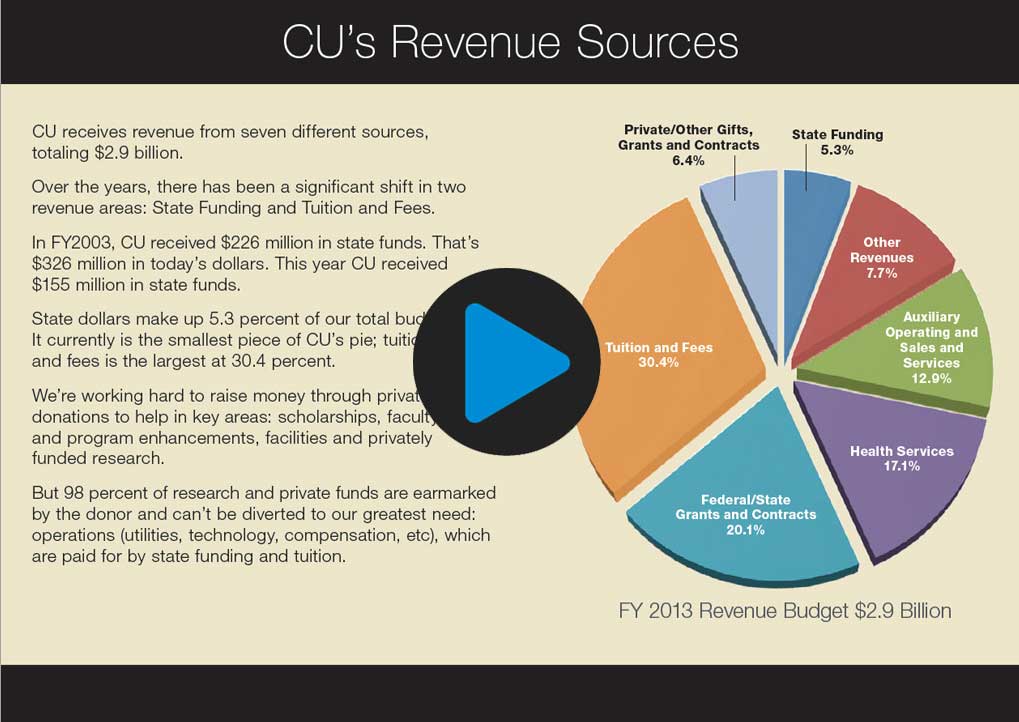 You will learn about:
• Colorado's funding trends for public higher education
• CU's budget
• CU's revenue streams
• How CU spends a dollar
• CU's efficiencies
• The value of a higher education degree
• How many and which categories of Colorado jobs will require higher education degrees or training certification